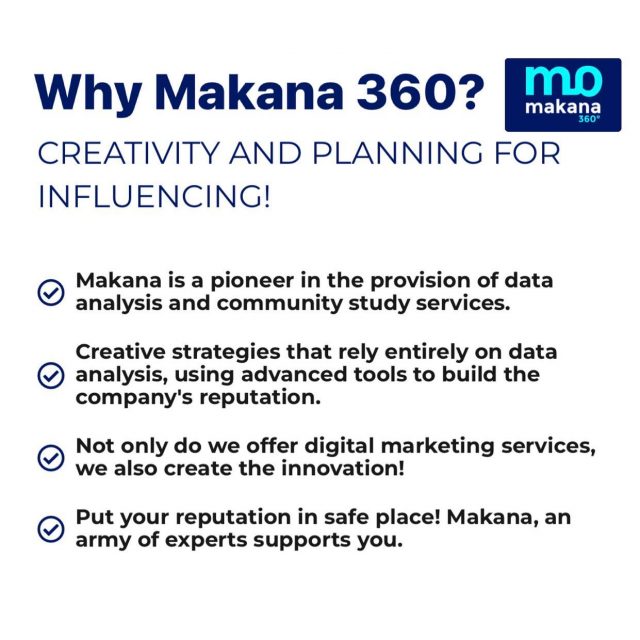 Why Makana 360?
Are you preparing to launch your business in a new country or region? Or are you simply looking for a way to improve the resonance of your brand messaging in existing markets? Regardless of your plan, cultural insights will unlock insights into consumer truths to help you to stay up to date on cultural shifts and emerging trends, making sure your brand keeps pace with the changing times.
Makana 360 has a well-experienced team; tried and tested in the region's most challenging industries and sectors utilising digital media and technologies in image building. We ideally placed to read social data and identify cultural shifts.
Our team acts as an extension to your business development, marketing, communication, advertising, and production teams.
Makana 360 offers data-driven methodologies to fulfil your business objectives and achieve a positive ROI.